Apparently calf dropping time is upon us! Several weeks ago, Rosa strolled up to be fed with a new little calf by her side — a little bull calf, that we're going to call Vinicio, which means "vine," because he's red, and wine is red and comes from the fruit of a vine. 🙂
Anyway, here is a picture of him, his daddy is on the left: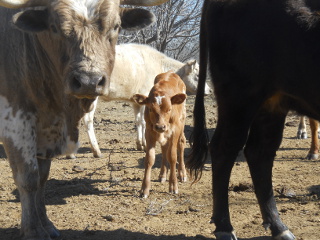 And one with Rosa and I believe Manolito, Rosa's calf from last year (so Vinicio's big brother):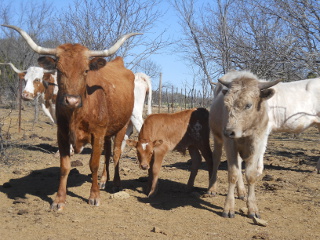 And here's a little video of him. I say he's a couple of months old in the video, but it's closer to one month:
We are grateful to the Lord for granting this first safe and healthy calf of the new year! And we are always thankful for His continued provisions, both spiritually and temporily.
— David