After the Lord graciously granted an abundance of zucchini a few years ago, I thought maybe from now on we'd focus on just one type of vegetable a year that we know works well around here. I thought this year we'd try okra.
And then, with the doggies we found by a local creek still with us and spending some of their day time in our Garden 2, which they've sort of just torn apart (although they are keeping the weeds down! 🙂 ), we planted okra in Garden 1.
I dug out the mulch in the garden to make trenches, pushed the okra seeds into the soil (you have to do that or they won't germinate, at least that's what I've found) a few inches from the last seed, and then I covered them with compost.
And by God's graciousness, here they are early August. We had a bad drought again this year (although not as long as last year), but very high temperatures, so there was a lot of hand watering done: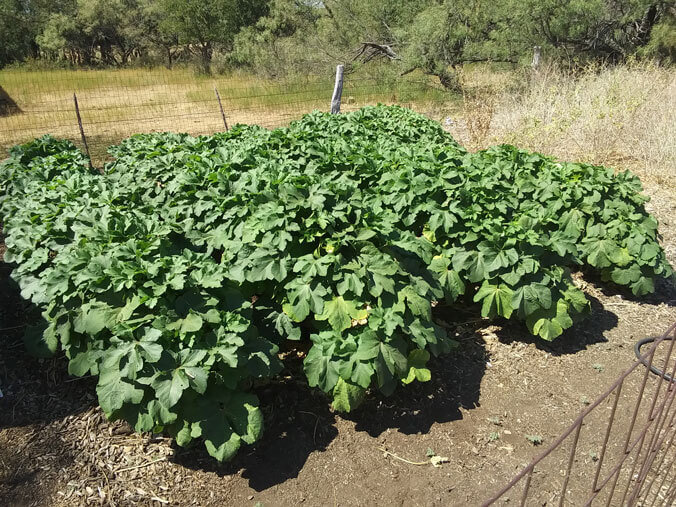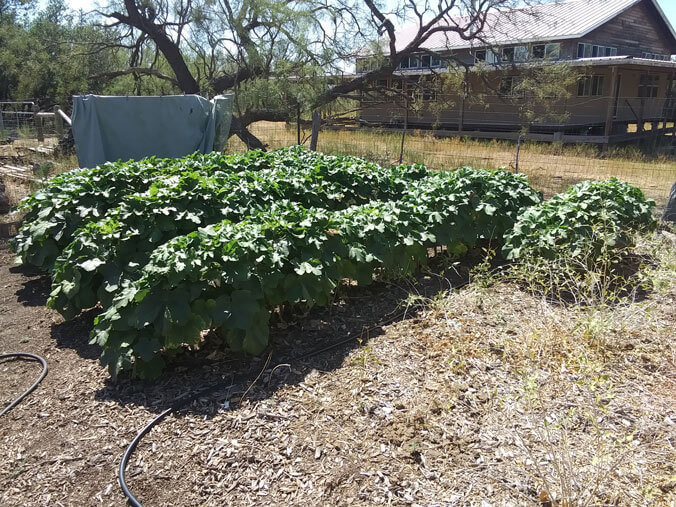 And here are our first okra gathered. One thing I've learned as I've watered and cut okra is to wear gloves, because the okra oil or something makes the skin severely itch (wow, it's itchy!):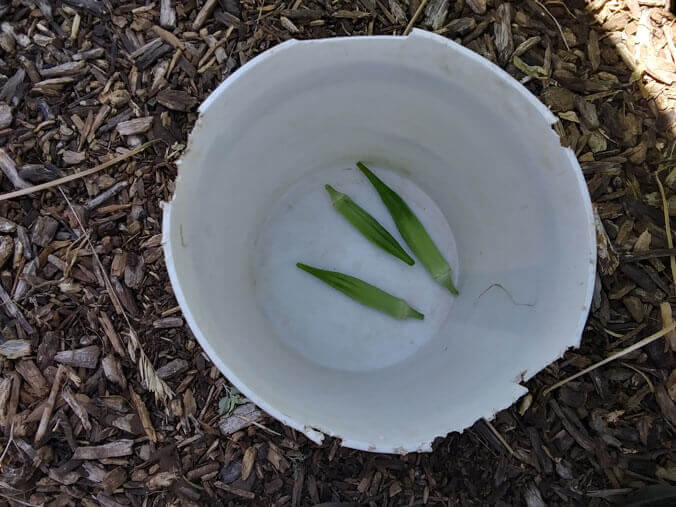 And then here they are now: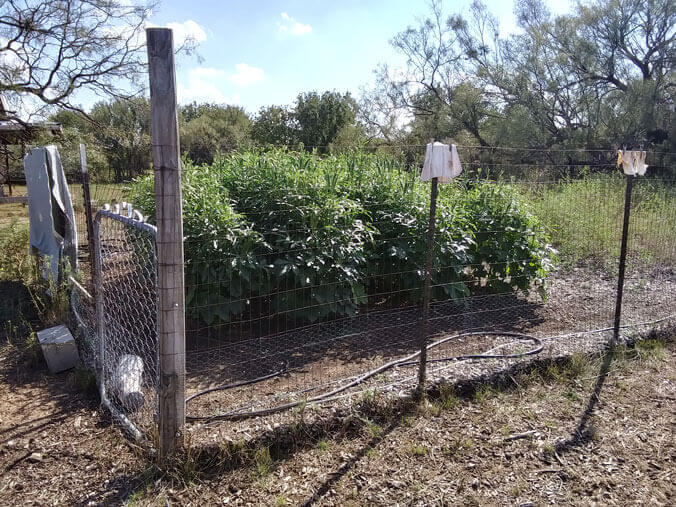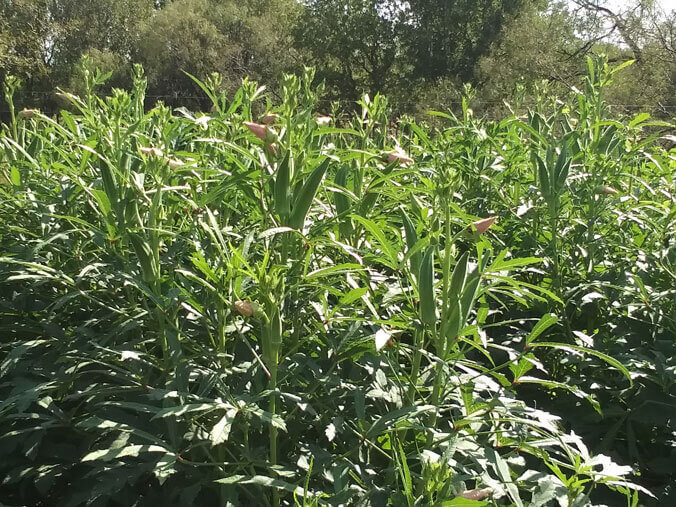 Sue's been preserving them in cheap apple cider vinegar in quart jars, and here's where that stands with jar count. I have to harvest twice a day or they have the potential to get too big, and then they're too fibrous and un-eatable: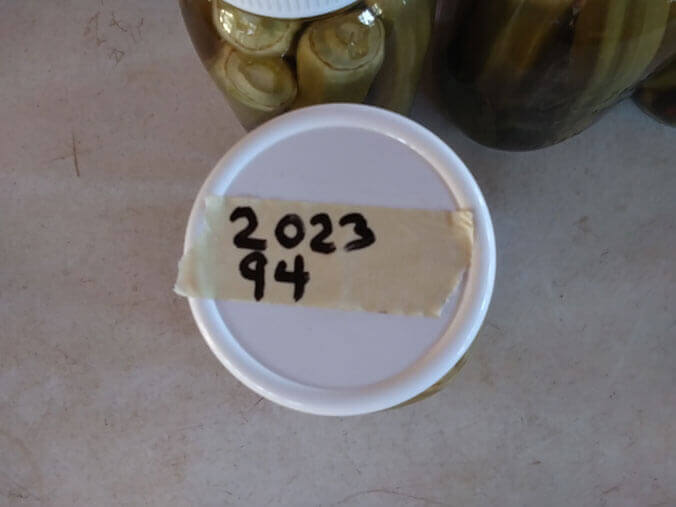 We are thankful to the Lord for what He has granted so far — true miracles of Providence!
— David