The Lord has been gracious and merciful in granting the water provisions and growth thus far for our garden. We thought we'd just post a progress update.
Here are the onions, cabbage, and a few tomato plants in the first bed; and carrots in the second: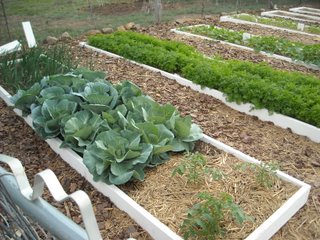 Again the carrots; squash, zucchini and cucumber in the next bed; green beans in the bed after that; and peppers and okra in the one after that (although you probably can't see those too well):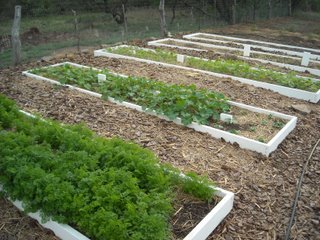 These are more tomato plants: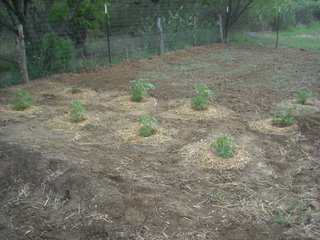 And finally, the green shading you see in the cleared area are turnip sprouts. We also planted turnips in a tilled portion of our field (not pictured). We are hoping to grow them for ourselves, but mostly as animal feed: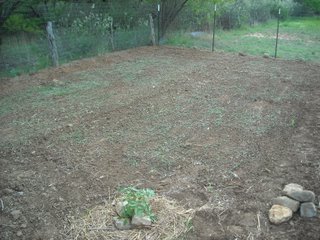 We thank God for the progress on the garden and all of His provisions for it.
— David