With gratefulness we mention once again God granting a new calf to be born to one of our cows. This one is to Amistosa, and it's a little heifer calf. She has markings on her face that reminded us of a Mexican wrestler; and so, we decided to name her Mascarilla, which is Spanish for "face mask."
Here we have a picture of her: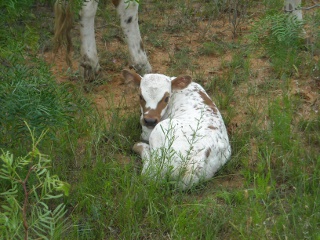 And here is her video:

We indeed thank the Lord again for granting this continuation and growing of the herd.
— David