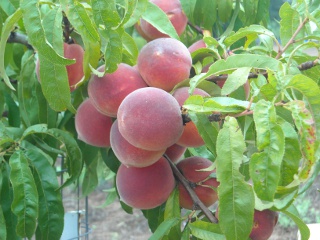 This Spring we were very excited to harvest our first peach crop! It is still hard for me to believe, having grown up as a city girl, that you can actually grow your own "stuff" and not have to go to the store! Sadly, and as silly as that sounds, it is still such a new concept to me.
We currently have four peach trees in our little orchard; and we were so thankful to see the big, colorful, healthy peaches hanging there, each a gift from God: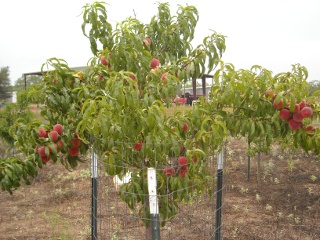 It wasn't a large harvest, but plenty for us to eat and preserve: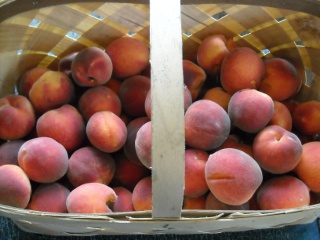 We cut up and placed some on the solar dryer, which turned out great! They are now in canning jars on the counter to grab when we want a snack: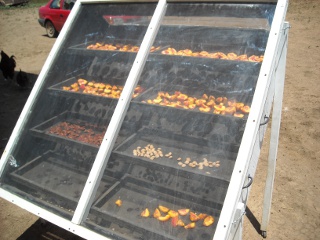 I also found a very easy recipe for canning peaches (I didn't even skin them, and they came out fine). I also used minimal sugar to create a very light syrup instead of the normal heavy syrup. They were delicious, and I still have a few jars down in the root cellar for winter time: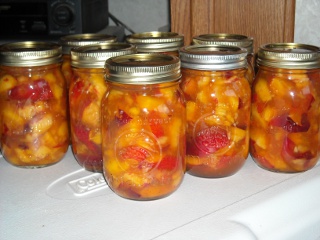 Lastly, but certainly not least, I have been wanting to experiment with making chutneys; so I found a great peach chutney recipe in the Ball Blue Book of Preserving. I recently mixed it in with a chicken and rice dish, and it was delicious! I have since made other chutneys as well, but plan to devote another blog post to that. But, in short, I am SOLD on chutney!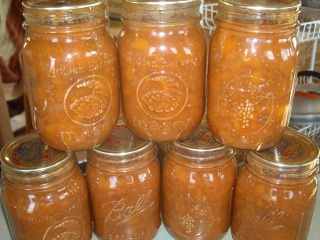 We are so very grateful to God for His gift of these peaches, among all of the other produce from our orchard this year.
James 1:17: "Every good gift and every perfect gift is from above, and cometh down from the Father of lights, with whom is no variableness, neither shadow of turning."
Susan