Apparently, God's Spring-season "Broody Time!" memo went out, because He has begun to graciously grant the chicks to start a hatching!
This is round number one, which we usually start in the mini-chicken tractor. It's an Australorp mama that hatched out six chicks, all of which are still going strong!
Here they are at just a few days old! It's amazing to me how they can be all squashed up in a little egg like that, and peck their way out — more of God's miracle ways!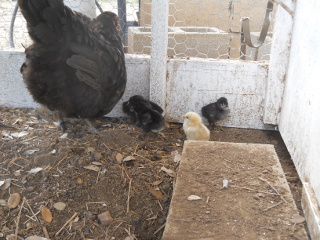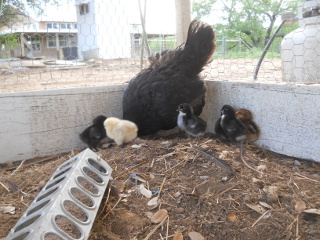 Here's a video of them:
We are always very grateful to the Lord for Him perpetuating His animal provisions!
— David