God has continued to grant us chicken hatchings, this time they are the fifth and sixth groups!
This mommy Sue found broody up in a goat shed, and so we brought her into the summer kitchen, put some eggs under her, and she hatched out 10 I believe! I believe one ended up not making it, and we also had the same sickness problem run through several of them like with the fourth group, but we kept giving them Angstrom ionic silver, and by God's graces all nine are still going today!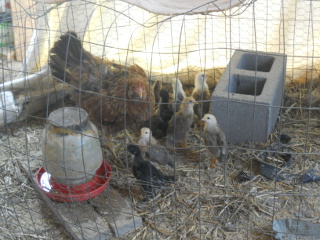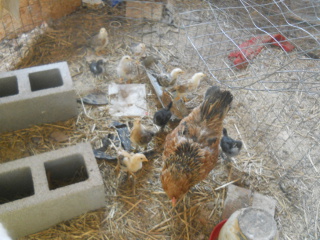 Here is their video:
This next batch was a surprise group — one day, the mommy just showed up in the middle of the barn with some chicks in tow! Wow, thankfully a cat or otherwise didn't get them! So, we hustled them into the summer kitchen as well, and here they are, all five still alive!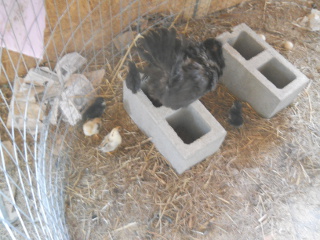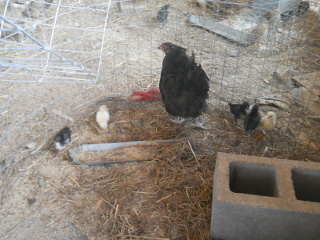 And here is their video too:
As always, we are very thankful to the Lord for granting these provisions of the new chicks, and for the continued health and safety of those to which He sovereignly chooses to grant those!
— David