It has been almost two years since I took the first pictures of work on the external siding of the upper west section of the house, and after the upper east side was completed, I was able to just the other week finish the upper south side of the cedar fence slat lap siding, and thus wrap up the external siding of the entire upper part of the house!
Here is the tar paper, which Sue helps me put up, and window frames in place: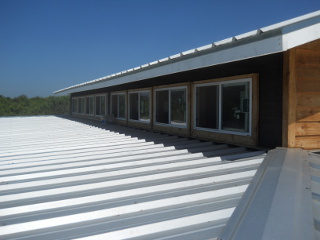 And the rest of it done: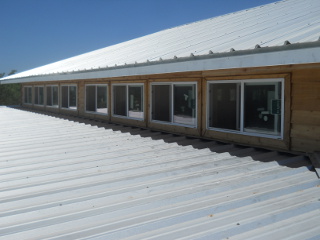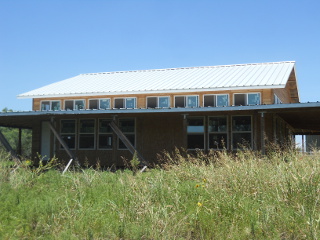 Whew! Now just to paint it with the wood protector I've been using on the other sides.
Thanks to the Lord for the provisions to continue on this, the strength to even perform the building duties, safety while working up there, and continued progress on the house!
— David