The Lord has continued to grant some more chick hatchings this year, our tenth and eleventh! Both have an interesting story…
For these ones, the mommy sat for two rounds (6 weeks) before some chicks hatched out. We had her in the mini-chicken tractor, but I wondered if it was maybe too hot in there during the summer, so we moved her into the summer kitchen, and thankfully (I was hoping for at least just one so she wouldn't try to sit another round) she did hatch out some — five in total! And thankfully all five are still going today!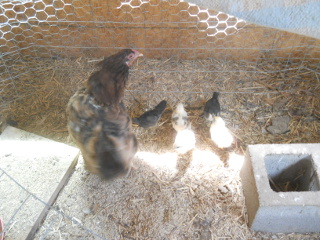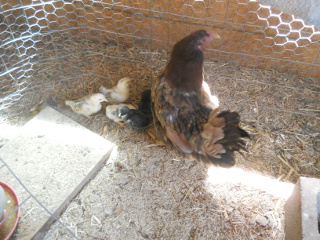 And here is their video:
For this eleventh group, she hatched out five in the piano room originally, but then one day there were only three left, no bodies. Hm…with this one I thought maybe there was a snake about as we've had problems with them in the barn this year with sitting mamas. So, I moved these ones into the mini-tractor, and when I went back into the piano room, sure enough, I found a snake in the corner. Arg.
But, God's will was we have the three, and all three are also doing well today!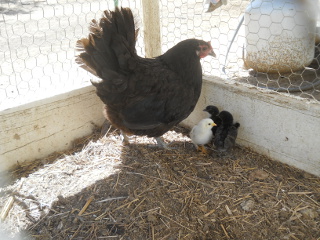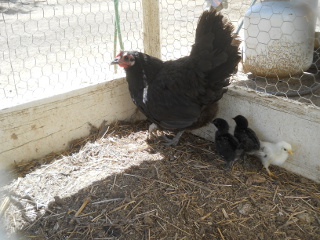 And this is their video:
As always, we are very grateful to God for His continued gracious granting of these farm and food provisions!
— David