That time of year rolled around to where any pecans that were growing were starting to break forth from the green shells in which they grow on the trees. One of our trees has some, but something appeared to get to them as the pecans were eaten out. But the other tree that had pecans was okay, and so it was time to gather them in!
Here are some of them on the tree: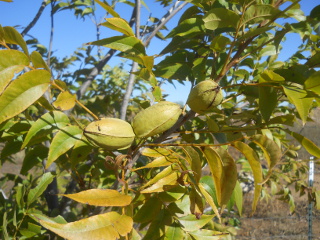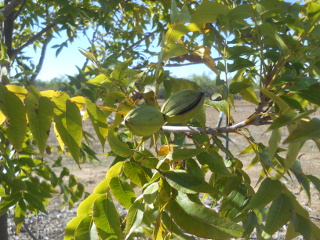 And then the 2015 haul!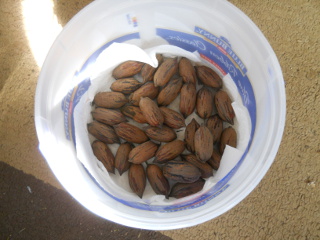 We are always very grateful to the Lord for the least grain of food He provides, as each one is a miracle of providence from Him!
— David