When I wrote the blog post about making compressed paper bricks, I mentioned that it will be interesting to see how they work.
So, we've tried them, and here is a video of the results!
Nice!
And here's our stack of them: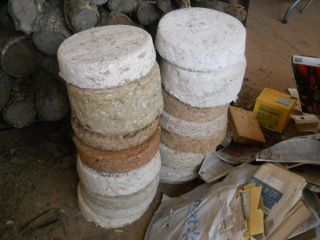 Thanks again to the Lord for the idea, and His continued provisions, both spiritually and temporily.
— David