January rolled around, and although I got a bit of a late start, it was time to get out and prune the fruit trees! This year, I needed to do all of the ones older than probably a year or two at most, whereas last year I only did the biggest ones.
Here is what it looked like before: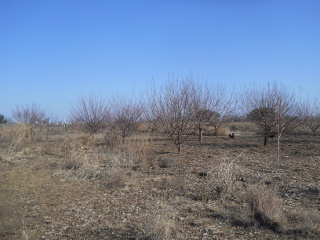 And then, after about three weeks of getting out there in the mornings, here is the after picture. I hacked them up quite a bit…hopefully didn't overdo it: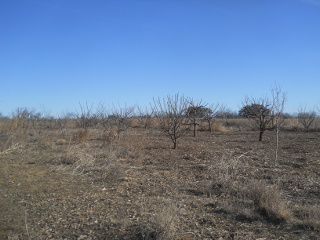 And here are some of the leftovers, which I think once dried out will make good kindling for the wood burning stove!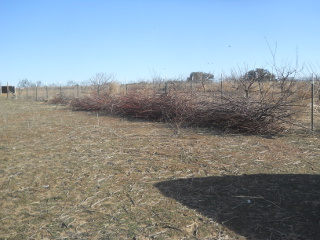 There are obviously many spiritual teachings and lessons in the Bible that are agrarian based, including trees and taking care of them. While in pruning the tree is cut back, it is a necessary process for the success of the tree. It is the same spiritually, and the Lord prunes the trees of our hearts, which is often painful, but necessary for His fruit to come forth. I mention more in detail about this spiritual example in last year's pruning blog post, and I encourage you to take a look at it.
We are thankful for God's lessons in His word, and to be able to experience them and better understand them when actually living the "types" (or physical realities) of the "antitypes" (or spiritual fulfillment of them). And we pray the Lord might grant the increase from the bearing trees this year, in accordance with His will, as we pray He bring forth His fruit in our lives!
— David