After putting our bucks with their designated lady goats last November, the Lord graciously granted a nice herd of goat kids this 2016! He granted that we lost no mothers and no kids this year too, and we are very thankful!
We'll take you around the horn here introducing them, and we do so again in the video below. See if you can guess from where we got some of the names… 🙂
Here is Nellie on the left with Eva and Zsa Zsa:
Behind the black goat on the right next to the camper wheel is Adeline and left to right her kids Arnelle, Adelle, and Alex: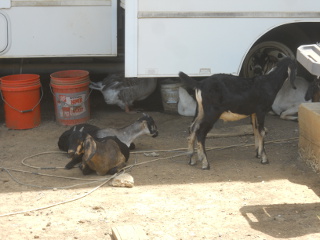 On the right is Marie, and her kids left to right Maggie, Marianna, Adeline's Alex from the previous picture, and Marco: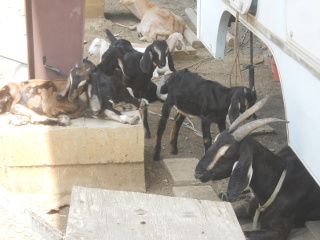 Here is Pammy on the left, and her kid Peggy underneath the camper: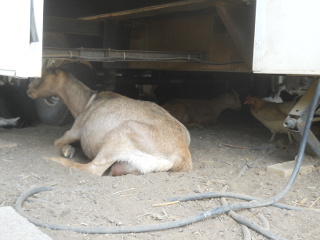 On the right here is Gracie. Next to her is Eddie, then Theodore, and in the back in the middle next to the barn is Wally: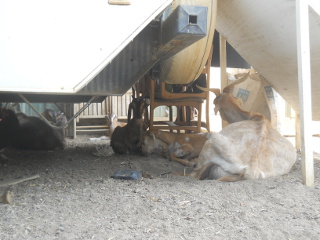 Here is Wally again in the front, then on the left is Annie, with Frankie next to her and Annette to the right of him: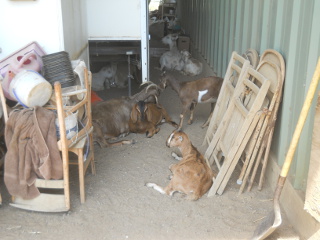 Behind Annie in the background is Hannah with her buck Haney: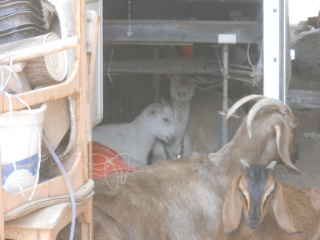 On the left in front is Lucy, and behind her is Boris, and behind the camper steps is Natasha: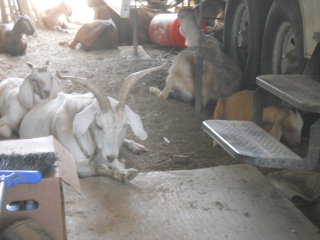 And finally, here is Winnie, whom I call "your highness." Still the queen of the group if she wants to be, but getting older, and this year she didn't get pregnant, which we don't mind because we'd rather have her around than die in kid birth: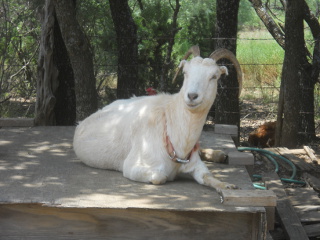 And here is their video:
As always, we are very grateful to God for the kid crops, and for this year's, and we are extra thankful for the health and safety of all of the mothers and kids!
— David