When I originally built our pig pen, I thought to bury the bottom of the net-wire fencing several inches to try to help with the pigs digging themselves out of the pen, but what I didn't realize at the time was that metal wire eventually rusts and breaks apart when buried. 🙂 And so, after probably 8 years or so, and lots of pig digging and cinder blocks around the pen trying to put patchwork on the problem, it was time to put in some new fencing: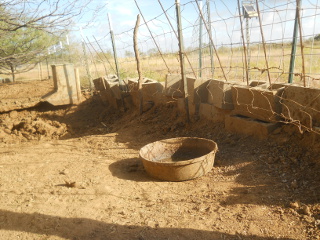 With the success of the cinder block, cattle panel fencing sections I put together for the pig expansion area, I thought the same thing might work for the pen area, although instead of half the cattle panel in height, I'd use the full height.
You can see more detail of how I put them together in that blog post, but here is one of the new, full-height sections: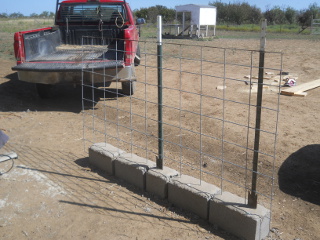 And ready for delivery to the pig pen: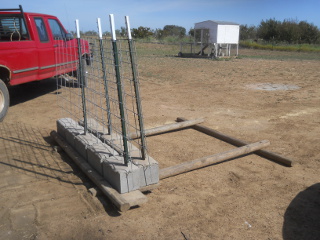 And here they are in place, replacing that area shown in the first picture above: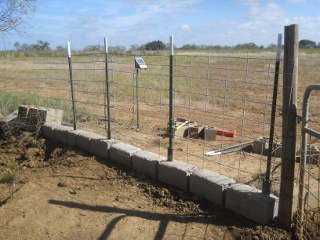 And after putting a third section in place, I thought I'd show a little video of it all, and since we haven't done a pig update in some time, I thought we'd include an update on our two pigs Ardy and Penelope!
We are grateful to God for granting the idea and resources of the fencing, we pray they work well 🙂 , and we are thankful for the continued health, safety of and provision for our piggies!
— David