After mostly finishing the barn loft platform, and then doing so after putting in some steps, we were finally able to move more ground-floor stuff we've had in the barn up to the loft so we could get the second barn stall in place. This was the plan all along, since we have two sets of goats during breeding time, which is during the winter when we would most likely need for them to have extra shelter.
What was nice was I was able to essentially copy exactly the first barn stall, and when I bought the materials for that one, I had just doubled the materials in preparation for the second, and so I already had all of the supplies needed.
You can see more details of the process in that first barn stall blog post, but here a few pictures from this one. The long boards had been standing on the ground so long, some of them getting moist, that termites had eaten out at least one of the ends, but it was still usable after cutting off the bad part: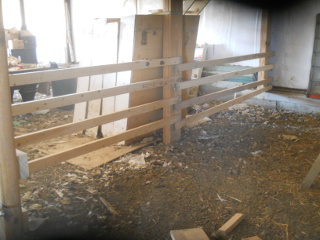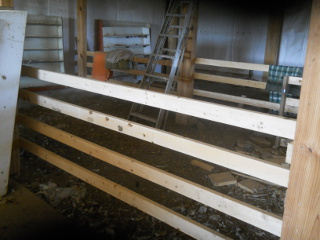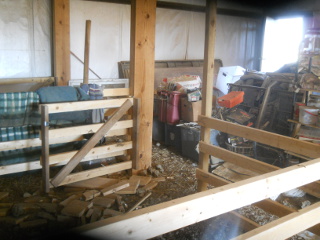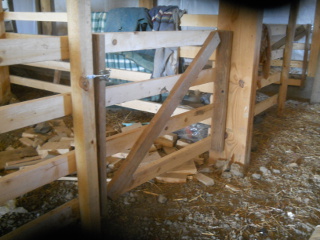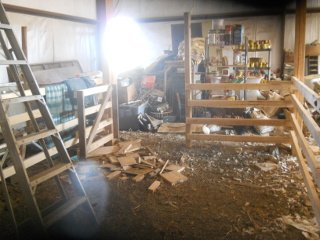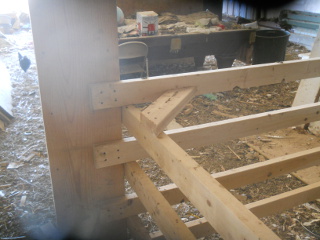 As I mentioned, the purpose of these stalls is to bring in our goats during cold or extreme weather. I added large eye hooks along the side boards to be able to hook each of them up to hopefully keep the chaos to a minimum, and here is a video during one of our fairly drastic (for us) cold snaps we recently had, with them all hooked up in place. Thankfully, it appears to have worked out very nicely, and we are thankful to the Lord!
We are very grateful to God for granting we be able to finish this part of the homestead and barn, and to have a better place of refuge for our goats. Their exposure up in the fields has been a concern for us over the years, and it's a relief to be able to bring them into the barn now.
— David