Last week I was walking near the barn and noticed a brown patch in one of our pear trees. My first thought was that they were some dried up leaves, but that didn't make sense because that tree had really fully leafed out this year. And then I thought…I wonder…
And sure enough…it was a swarm of bees! Wow! So, I thought I'd record the moment…
Here are some pictures: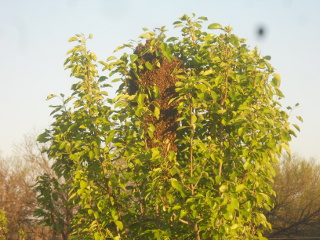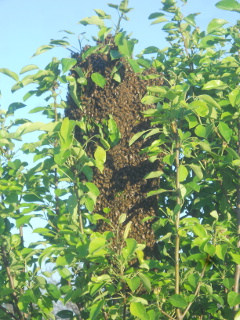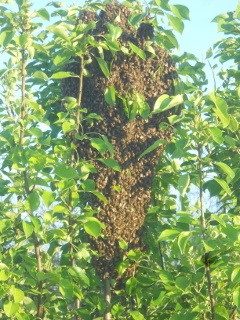 And here's a video. At one point, one of the girlies bounced off the camera and started buzzing around me…I got a little worried she was going to tell her friends, but thankfully things stayed calm! 🙂
I had expected them to move on quickly, but they were there for several days.
With what has been happening to bee populations around the world, we're always thankful for the bees we have or see, and we pray that God might grant these bees to have found a nice and safe new home, do lots of pollinating, and continue to replicate and make more hives!
— David