We introduced Augie our gander late in 2011 when we paired him up with Gigi our goose after Gary died. He was named after the divine Augustine (Au-goose-tine). 🙂
Sadly, they were never able to make goslings, and even more sad now, this past week, Augie died. He had been struggling with his legs for some time; I had been trying to give him joint supplements in case that helped, and we're not sure exactly what happened, but after several days of more labored breathing last week, he was gone.
Here is a video of him and Gigi from way back:
Goodbye Augie…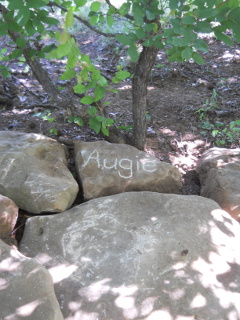 We will miss and think fondly of you!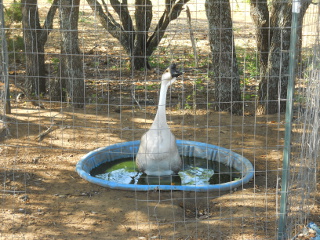 We thank the Lord for allowing us this time with him! And maybe He will grant Gigi another mate…
— David