We recently had another little stray show up around here…just started hanging out like he always belonged. 🙂
He showed himself to be a very friendly one, and was almost certainly a domestic for someone at some point.
We decided to take him in and call him Tuscan, because of his yellow coloring: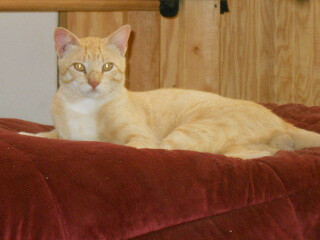 True cat form: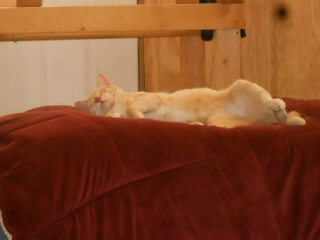 He's all boy-cat, follows me around a lot, and pretty much runs the outside. 🙂 He and William don't quite get along yet, and Mimi is still afraid of him, and he chases her, but they all do appear to be getting a little used to each other. We put him in the barn at night, and he actually doesn't seem to mind, and I really think he's helping keep down the mice population in there, earning his keep! 🙂
He sometimes likes to join Sue in the goat field while she is milking…we think he might have ulterior motives… 🙂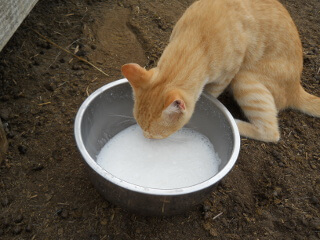 And here he is camped out on the cistern roof!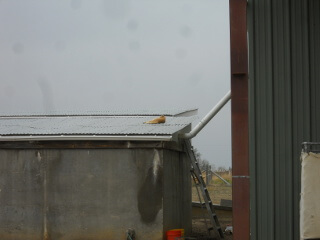 And here is a quick video of him, including a few moments of he and William around each other:
We're thankful for the little addition to the homestead, and for the help in mice catching the Lord has granted us through him!
— David