With Autumn upon us, it was that time of year once again to put our boy goats and girl goats together for goat breeding time 2017!
This is why we have goats, so they, Lord willing, will kid in the Spring time so we can eventually have milk. God has been gracious this year again as He has kept us in milk since we sold our 2016 kids earlier in the year.
As with last year, our buck Rocky still has that knot on the side of his back leg, which we have found out is an actual injury.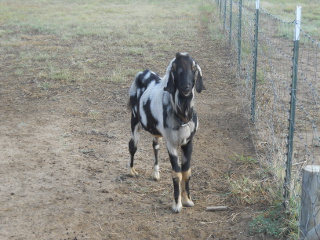 And wouldn't you know, about a month before we're supposed to put the bucks with the does, Shakespeare, our other buck, as the intensity of his rutting seemed to increase over early Fall time, ended up hurting Rocky more to where one morning Rocky couldn't get up. We got him out of there and put him with the females, and graciously the Lord granted that within a few days he was at least able to get up by himself. He can still get around, although we're just not sure he's going to be able to get the job done with his set of females, so we're monitoring, and if he doesn't seem interested in one of his that's in heat, we're hauling her over to Shakespeare.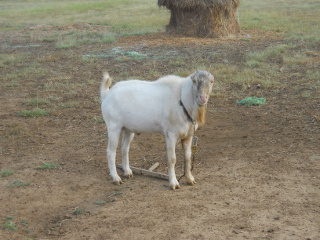 But, without further ado, here's is the video of this year's meet and greet! 🙂
We are grateful again to the Lord for this opportunity to breed the goats He has graciously granted us, and we pray He might grant kids and milk next year!
— David