The Lord graciously granted another hen get broody this 2018, and she hatched out our 5th set of the year! She hatched out 4 with 1 sadly not making it more than a day, but the other 3 are still doing well as of today!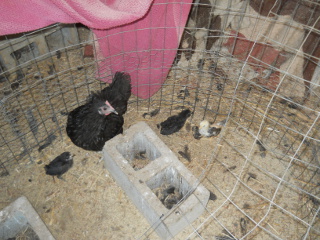 And then one day, Sue was taking the dogs up to their goat field for their evening running around, and lo and behold, there was a hen walking around with 5 chicks following her! Wow! We eventually tracked down that she had been sitting in a pecan tree fenced-in area. Thanks to God for allowing her to sit out there for at least 3 weeks without being eaten herself!
We gathered them up and got them into the summer kitchen brooder building, and here they are. She had 5 with her, and they also are still all going as of today!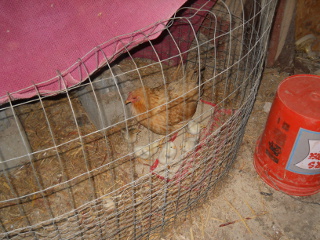 And here is the video for both groups:
As always, we are grateful to the Lord for granting these provisions, and His extra graciousness in preserving the mama and eggs outdoors for all that time!
— David