We recently had one of our young hens from last year go broody early this year. Usually if they go broody late in the year or during winter, we just pull the eggs so we don't have to deal with trying to keep a place warm for new chicks during very cold weather.
But I decided to let her go this year, and she hatched out 7 new chicks! And they are all still alive today and doing well, thanks to the Lord!
We did run the heater in the summer kitchen a couple of nights where they were when it got down to 20 degrees F outside, and it all worked out just fine.
On an aside, this mama had a pal hen that was part of the clutch she came from, and these two hung around together. Her friend was white colored, and I called her Nilli (for Vanilla). And so with this one being grey, and them being friends, I call her Granoli (for grey-Nilli 😀 ). Sadly though, Nilli was killed by a predator late last year, but God is granting her friend make up for her loss with the new chicks. 🙂
And here they are: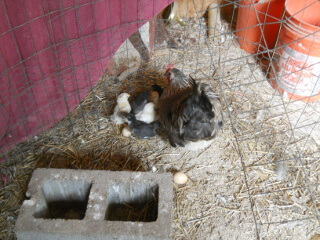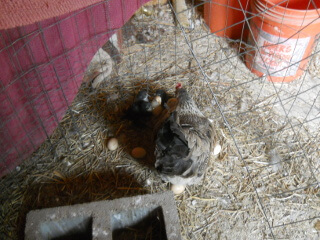 And here's their video:
We are very grateful to God for His graciousness in granting these new chicks! We pray they, and our entire homestead and community, are used by Him for His glory and the benefit of others!
— David