We are very thankful to the Lord for granting our 8th chick hatching of 2020!
We found this mommy in the barn on a bunch of eggs, and moved her into the brooder barn, and by God's granting she did her job, and hatched out quite a few! I'm not sure exactly how many there are, although we did lose one a couple of days after it was hatched, but the rest are still going strong!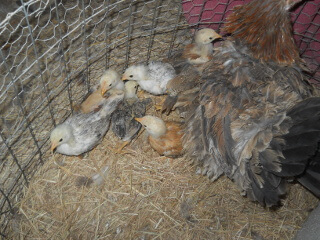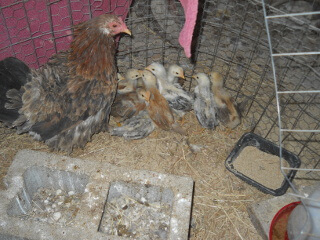 And here's their video. Watching the new life here reminds me of this verse:
John 11:25 – "Jesus said unto her, I am the resurrection, and the life: he that believeth in me, though he were dead, yet shall he live:"
Once again, we thank God for His provisions of these new chicks, and we pray they're used for His glory and the benefit of others!
— David