Once again, one of our hens got broody this 2021, and after tucking her away in the brooder barn, she hatched out a bunch — not even sure how many…maybe at least 9, and I believe they all have made it so far!
Here are a couple of pictures of them all: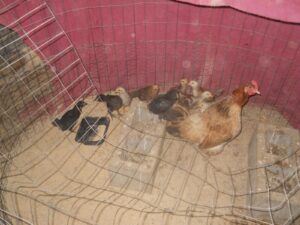 And here's their video:
We once again thank the Lord for His gracious provisions in granting this next set of 2021 chicks! We are thankful the eggs can go to help others!
— David