The Lord granted one of our hatchlings from last year get broody this year, and thankfully she did so in the barn, so she wasn't out in a forest somewhere, susceptible to ending up being dinner for a predator.
Our strategy was to wait until they hatched, if any did, and move her and them into our brooder barn (formerly what was going to be a summer kitchen), where we have a cage run that has worked well with new turkeys in the past.
Well, as God would graciously grant, she did hatch out her chicks (I call them "turklets", like "chicklets" but for turkeys 😀 ), and so we grabbed her, and put her turklets in a bucket, and carried them all into the brooder barn, and set them all in there.
Thankfully again, I don't believe she squooshed any in the mayhem of grabbing her (turkeys are quite strong and much bigger than chickens), and in the final count, she had hatched out 8 youngins'! Wow, that's I think our biggest haul yet!
But, these things are pretty fragile as we have found out in the past. However, the Lord has granted to see them all through, and all 8 are still going today, and going strong!
I did end up waiting until the day we felt it was time to shoo them out of the brooder barn to freedom to start taking pictures and videos, and here they are: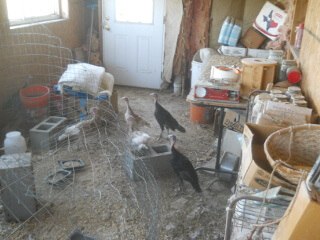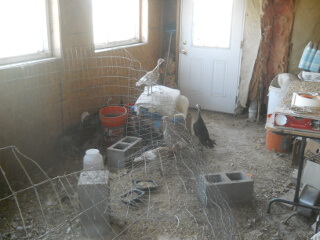 Here's mama, who after they had grown so big, started sitting on the eggs that were still there: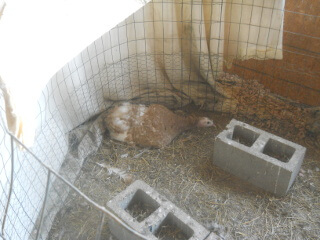 And here is their video adventure on their first and second days out!
We are very thankful to the Lord for His provisions and seeing all these 8 through to semi-maturity!
— David