Well, the results of last year's goat breeding time are in! 🙂 God graciously granted 4 bucklings and 2 doelings, although there was another doeling, but she was still-born.
Here are some pictures when they were going to the kind gentleman who buys our goats: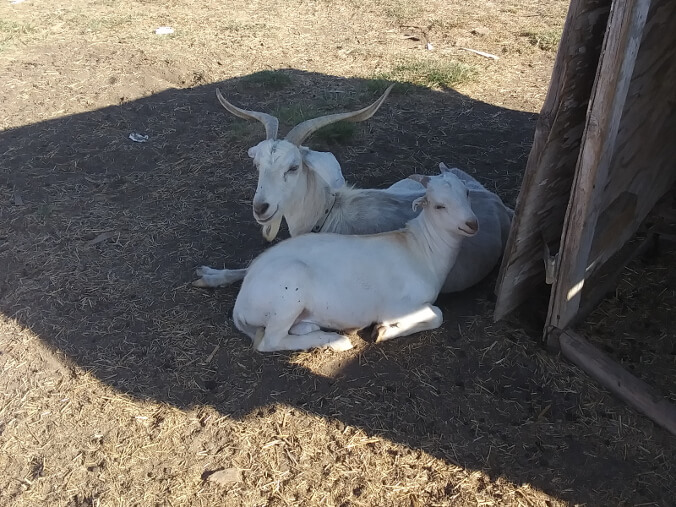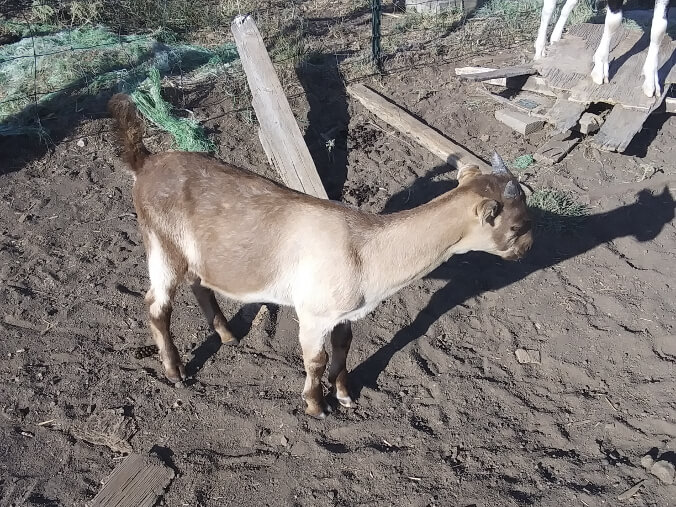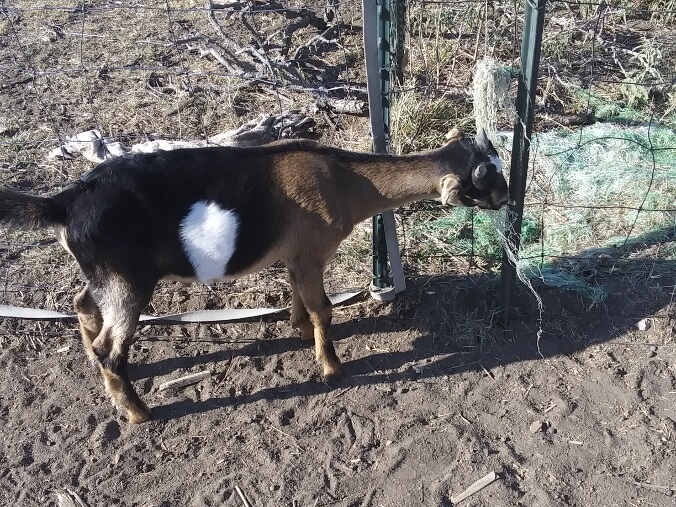 Very sadly though, the Lord, as owner of the goats, decided to reclaim Annie, whose two bucklings are these last two pictures. Thankfully they were 7 weeks old when she died, so we didn't have to bottle feed them.
Annie was also our little orphan from way back. Here's a video of her and her brother Spot drinking off the bottles!
This is Hassie's (Annie's daughter) daughter (in front), which we're keeping to replace Annie. We're calling her Annalita, in honor of grandma. 🙂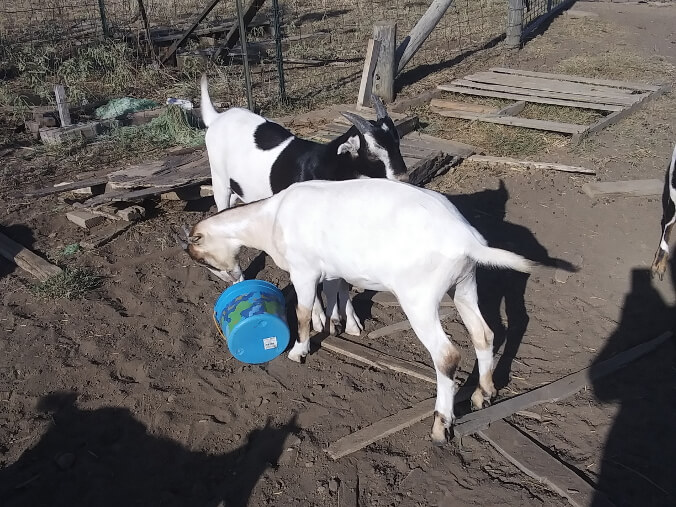 Goodbye Annie…we'll miss you…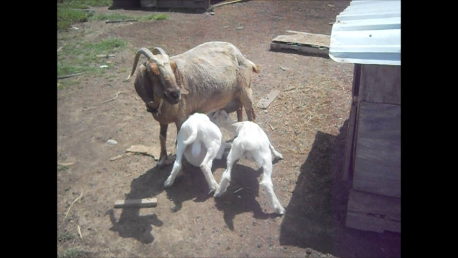 Lastly, here's the video of 2022's kids:
We always thank the Lord for His gracious provisions, and for the milk, and we pray the kids do well for the new owner!
— David