Back around the second week of February, the Lord granted us our next calf for this year! A little bull calf from our cow Adelina! We decided to call him Amadis, which means "to love God."
Here's a picture of him — he's the tan one to the right of the red calf in the middle, and his dam Adelina is to the left: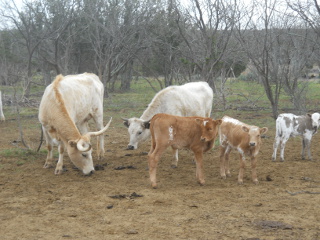 And here's his video:
We thank the Lord as always for His graces and mercies in granting this healthy new little provision, for the safety He granted in the delivery, and for the continued safety and provision He has granted the entire herd!
— David