So that they don't have any kids until after most of Winter has past, we waited to put our bucks Shatner and Eastwood with their respective does until now, as the gestation period of goats is around five months.
And so, this past Lord's Day was the time!
We put Shatner with Winnie, Betsy and Pammy (shown back to front):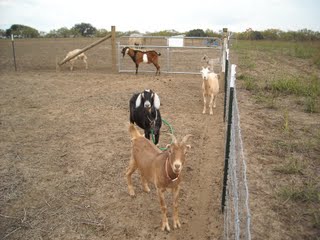 And we put Eastwood with their daughters Minnie, Tapioca and Marie (shown left to right, with Eastwood between Minnie and Tappi). Any kids God graciously grants will be their first ones. They've now graduated into being a part of breeding process! (They grow up so fast! 🙂 :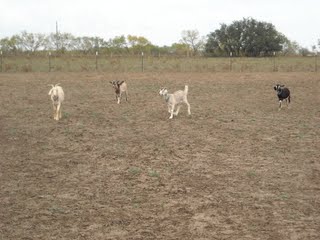 And here are Aramis and Porthos (left and right), and Donny (center), which, with Shatner being gone, are now kings of their castle: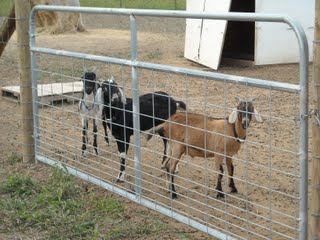 We pray the Lord perpetuates the herd, in accordance with His will and divine wisdom; and we thank Him for the opportunity and resources to be able to set apart the goats for breeding.
— David