The Lord has graciously granted us a new little heifer calf! She got easily spooked one day, and ended up in a former cellar hole next to a shack that came with the property. At some point during that escapade, she injured her hoof; and it was bleeding. However, after several days, it seems she is getting around fine; and is even running around in the evenings.
Please say hello to Rafaela, which in Spanish means "healed of God":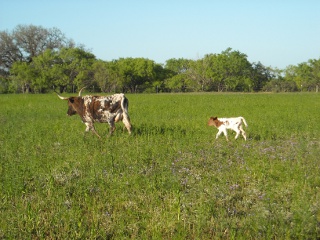 And here is a quick video:

We again thank God for His provisions, spiritual and temporal, and for His granting a heifer calf and increasing the herd.
— David