The Lord graciously recently granted another calf to be born to Holga, our Longhorn cow. She's a little heifer calf, and has a heart-shaped patch on her forehead. With the Spanish word for "heart" being "corazón", we decided to call her Cora.
Here she is with her mother Holga: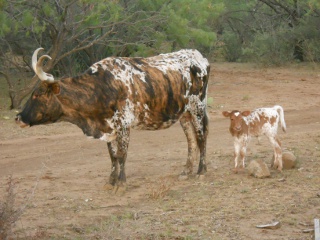 And a little closer: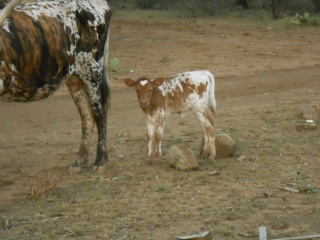 And here's her video:

New Longhorn Heifer Calf Cora
We're grateful once again to God providing this offspring. Given the drought here at this time, we're having to sell much of our cattle; and so we pray for wisdom in selling them, and for buyers perhaps, or wisdom to know if we should handle them in a different direction.
— David