Once again, the Lord has graciously granted another calf, this one to our cow Amistosa. She's a little heifer calf, and we decided to call her Amilita (little Ami).
Here's a picture: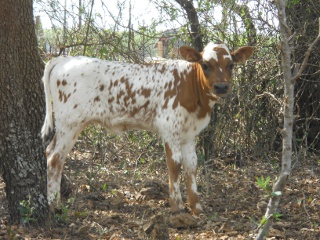 And a quick video:

Video of New Longhorn Heifer Calf Amilita
We are always grateful to God for His continued providence in perpetuating our animals; and now we pray for His wisdom, help and guidance in their disposition during this difficult time of drought.
— David