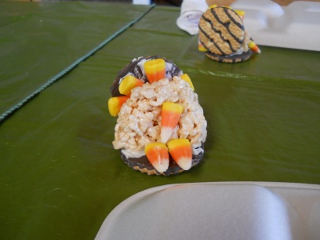 Once again, we were able to gather in the name of the Lord in thankfulness for His provision, spiritual and temporal, around the Thanksgiving table. This year we had the most folks participating we've ever had, I believe; and it was probably one of the most pleasant weather-wise we've had.
Here are some of the sights:
Before the meal: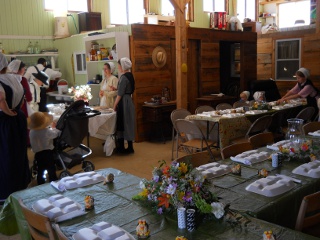 The men: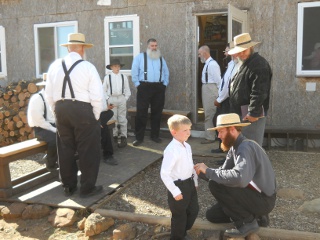 And the ladies: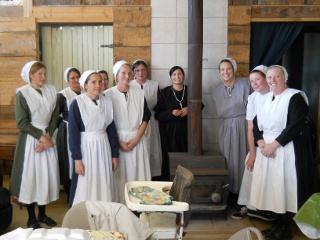 These are the meal tables:
And then the gathering of the brethren to break bread together:
After the meal, we sat around the tables and sang from our Psalter — a joyous time of praise!
We are grateful once again to the Lord for granting us this time of fellowship out here, away from the world, gathering in His name, in celebration of His glory and provisions, both spiritual and temporal.
— David