Once the main roof of the house was covered, it was time to finish the internal walls.
Here's the last main wall that needed to be completed, before it was raised: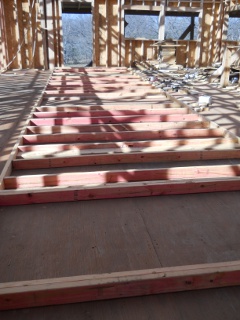 And the following pictures are how the walls look now all up and tied together. This is from the great room facing the library, showing the closet space in between: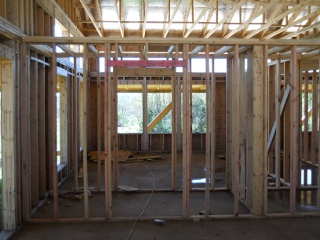 And a picture of the door to the pantry, which is next to that closet: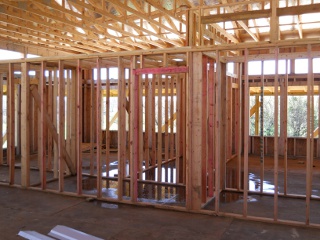 Here is the bedroom from the kitchen area with the bathroom in between: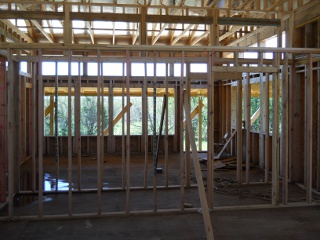 And here is from inside the bedroom facing the library: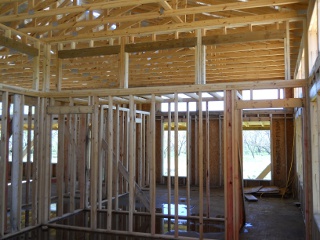 And then facing the kitchen area. The bedroom is the only room that we plan to enclose with windows to be able to keep heat in during the winter while still allowing for air flow during the summer: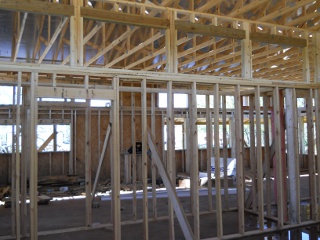 And here is a look down the pantry and closet from the bathroom: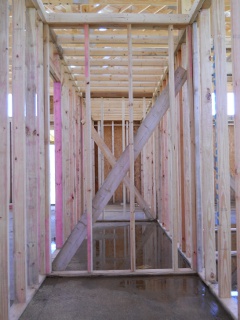 We are thankful once again to God for His provisions to allow us to continue progress on the house.
— David