The Lord has continued to be gracious in granting us broody hens, and here is the next hatching! We believe she hatched out 8 and we lost one early, but the other 7 are still going strong!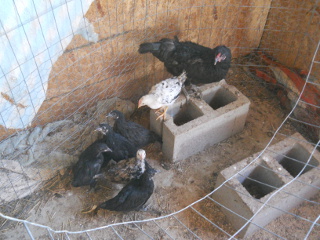 Here is a video of them a few weeks ago, and from a few days ago, in the chicken pen area where I moved them, and where the 2nd and 3rd group are as well:
We are always very grateful to God for His granting continued hatchings and healthy chickens!
— David