Recently one morning on my way to feed Penelope our pig, I suddenly strolled up on a snake in the middle of the road. Yep, it was a rattler! Well, Sue brought out the shotgun to me, and that was that.
And here it is after the fact: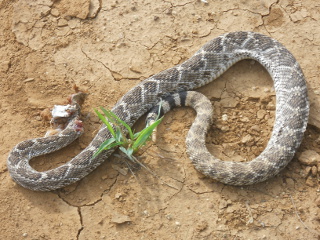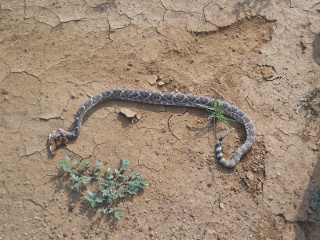 And the souvenir rattle: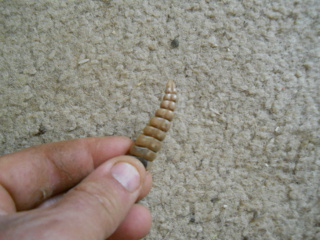 Sue got to carry it back, while it was still moving (they do that even without a head), and then I cut it up into 6-inch pieces for the chickens, although I think the ants had more of it than they.
Yes, rattlesnakes are one of the things we have to keep any eye out for, and I'm thankful to the Lord for His mercies in granting I see it before walking right up on it!
— David