Another hen went broody this year, and so we put her in one of the little fence pens we have in the barn stall. At one point it looked like she had fewer eggs under her than I originally thought I had put under her, and then one day, the hay on the ground around her was scattered about, and so were some eggs. We had had a couple of young chickens die in a barn stall chicken pen before, where their heads were slicked back, and figured that a snake had tried to swallow them but found them too big. Well, I figured our barn snake was the culprit here, so I moved her into the summer kitchen with her eggs, and she hatched out three!
And here they all are, a bit grown up as you can see, still doing well, with thanks to God!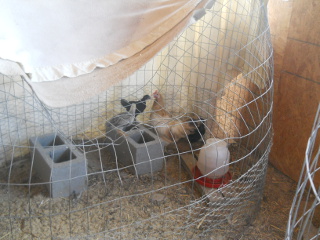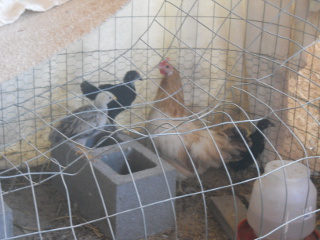 And their video:
As always, we are very thankful to the Lord for granting these new provisions of chickens!
— David