We are very grateful to the Lord for Him granting our first set of chicks for 2018!
One chick didn't make it out of the shell completely, and it appeared one egg wasn't fertilized, but the mama hatched out the other 10, and all are still doing great, thanks to God!
Here they are: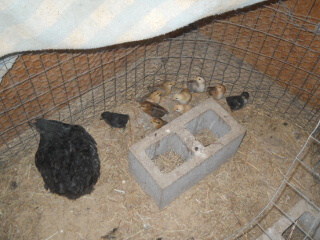 And here is their video:
We are always very thankful to Providence for granting these new chickens. We pray they are productive for His glory and the benefit of His Church!
— David