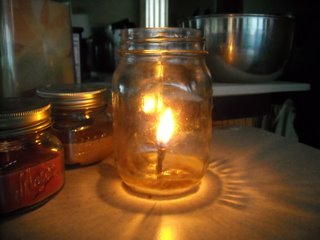 In doing a little more research on fat lamps, I decided to try making one myself using baling wire and a mason jar. Basically, the wire would be coiled and shaped so as to hold the wick (a mop head string), and a handle would be included to be able to pull out the wick and wick holder. Here's how I did it:
I wrapped the wire around a pencil. For the mop string we had though, the coil ended up too large; and so, I bent the coils to make them smaller: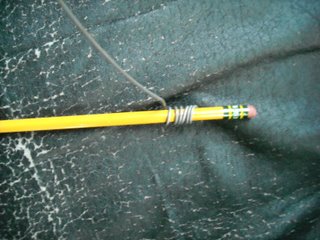 This is the completed wick holder: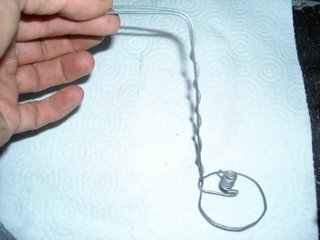 And here it is with the lard-saturated wick in place: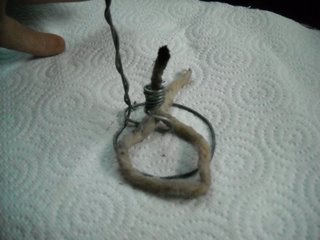 This is the wick holder and the wick now in the jar. Before I placed them in, I put several table spoons of lard into the jar and mashed them with the spoon to flatten them out: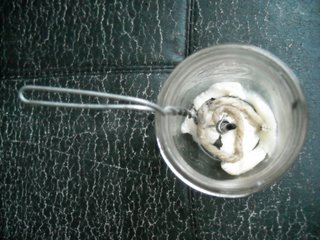 Finally, here the lamp is lit: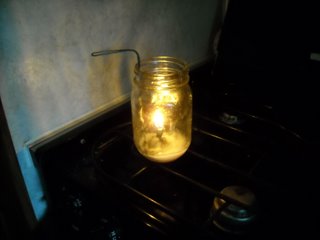 Thankfully, the wick holder handle doesn't seem to get hot when using the fat lamp.
We again are grateful for the Lord's provisions; for Christ Jesus, the Light of the world, the Light of life (John 8:12); and for His Word, a light unto our feet and a lamp unto our paths (Psalms 119:105)!
— David