Since the last blog post about extending the pig pen to give them a little more of a range area, I've been able to slowly put together enough fence sections to be able to enclose in a little area for our pig Penelope!
Here they are in place: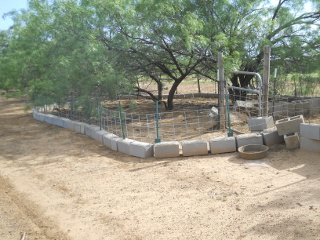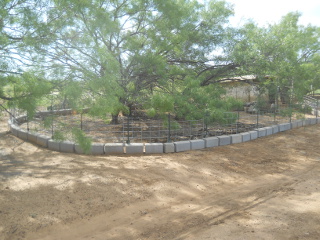 And then two sections wired together: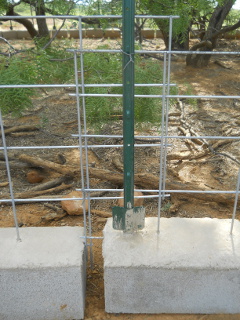 This is our pig Penelope, enjoying her mud pit!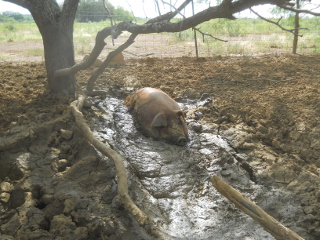 And this is a little video of me coaxing her out into the new yard for the first time, and her starting to wander and root around:
We're thankful to the Lord for granting the provisions and physical strength (those sections are a little heavy 🙂 ) to extend the pig area!
— David